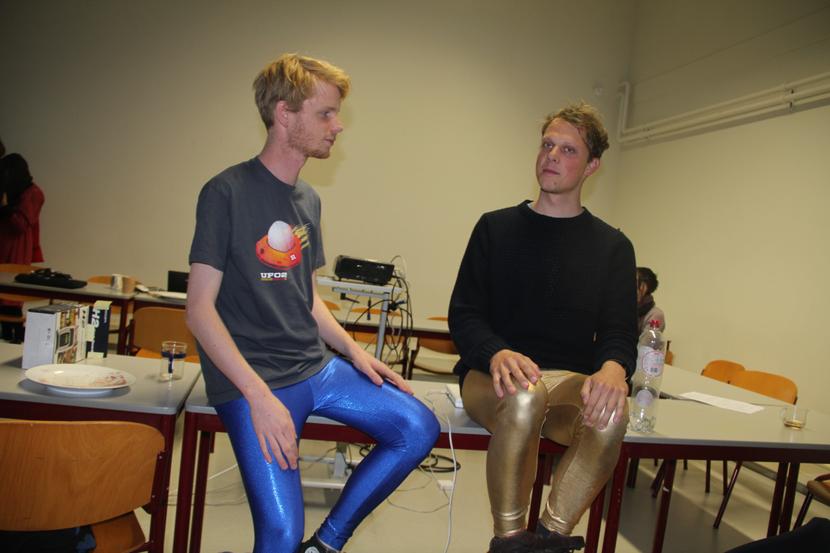 I have given a workshop at the Master Networked Media at the Piet Zwart institute, Rotterdam. One of the few master courses that runs on free and open source software , and the surrounding culture of sharing and hacking. The workshop is called:
I like tight pants and mathematics.
Queering up programming culture.
To give programming a productive place in your arts and design practice, you need to get to know programming culture, and, ideally, take part in (re)shaping it. To feel comfortable with being a programmer, you might want to change what a programmer is. With queering up I am not referring to homosexuality, but rather to an approach that undermines existing masculine, heteronormative ideals. An historical example would be Glam rock's appropriation of the traditional 'œearnest' masculine rock musician into the polysexual identity mirror palace created by musicians as David Bowie and Freddy Mercury.
I am planning a longer write up, but for now you might be interested in the lecture notes .