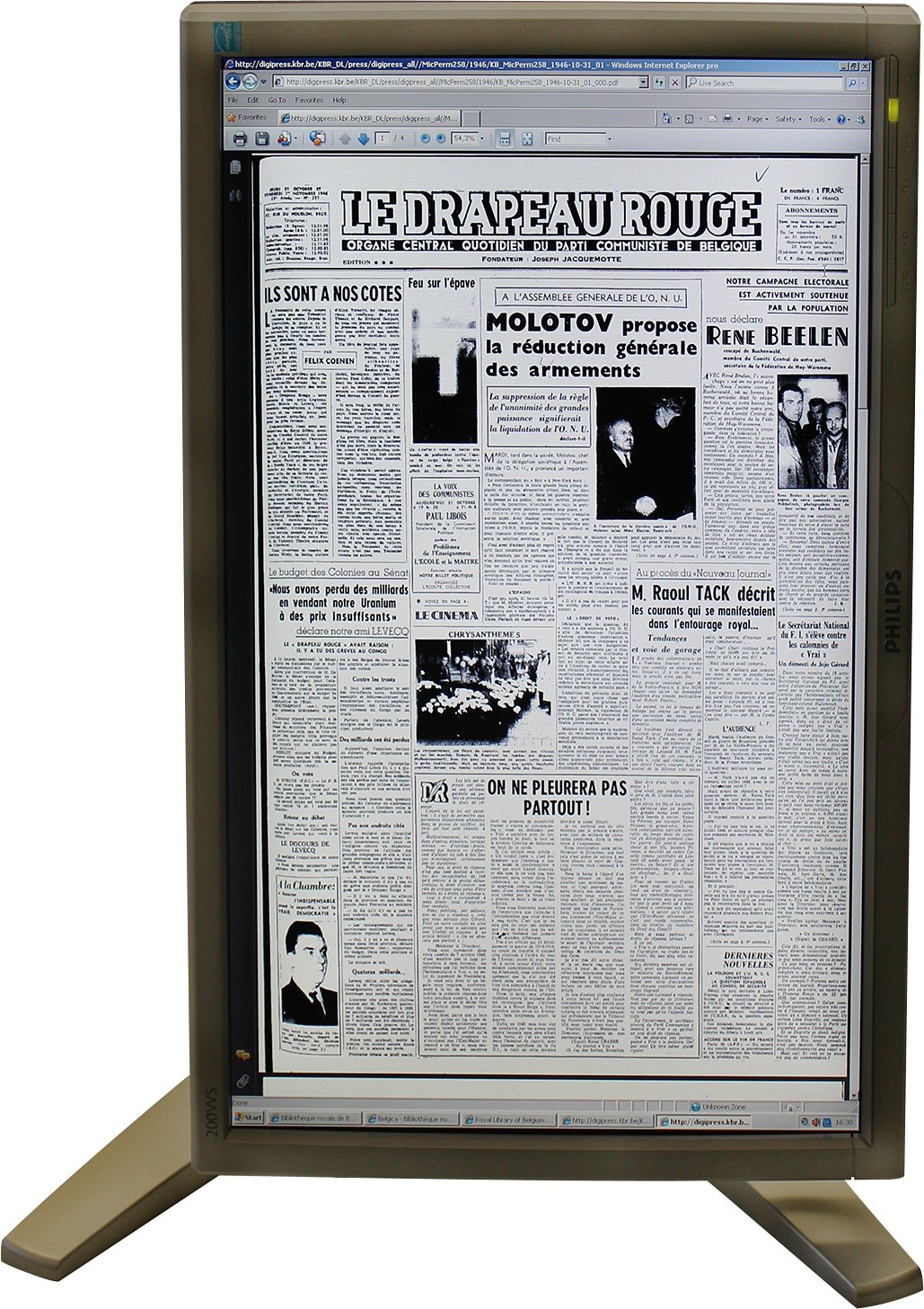 This computer is situated in Belgium's Royal Library. It offers you access to an internal network of 300.000 pages of Belgian periodicals, produced between 1831 an 1945. It has no access to internet, no usb ports, and no connection to a printer.
If the library allows any digital distribution of the materials outside of the library walls they risk claims of copyright holders.
During Public Domain Day (NL) Librarian Marc D'Hoore explains: determining the authorship of a newspaper is difficult. Much of the work is anonymous or pseudononymous. There are not always clear contracts between the publishers and the authors. You do not know who owns the copyright, and you do not know when it will pass into the public domain.
Because of its mission of preservation, the Library needed to scan these materials—the paper is of extremely poor quality and disintegrating. But the Library also has a mission to facilitate access to its materials in any way it can.
Digitalisation seems to offer a great potential to make the material from the collections more accessible. Once scanned, material can be indexed, and put online, and be available to everyone with an internet connection. In potential. In reality, the Royal Library can not do this, because it would open itself to all kinds of claims of damages by copyright holders.